WIDE FORMAT PRINTING
Our state of the art large format printers and finishing equipment provide will get you a professional finish every time and with the addition of latest HP R2000 Latex R series we can transform any rigid or flexible substrate with amazing colours. This printer is UL ECOLOGO® Certified using water-based HP Latex Inks producing odourless prints.
If it can be printed, we can do it.
Coreflutes • Screenboard signs • Vinyls • Posters • Pull up banners • Indoor/Outdoor signage • Backlit/Frontlit • Exhibition Graphics • Display Stands – A-Frame signs • Floor decal • Window graphics • Magnets • Pop up walls • Self-adhesive stickers – Rigid sign • Fence Mesh banners – Aluminium composite • PVC signs – Dump bins • Wallet cover signs • X-Banners • Standee • Entry boxes • Banners
DIGITAL PRINT
Our digital printing presses are high quality and full color, printing up to a maximum size of 450 x 320xmm text or cover stock papers up to 350gsm, photo paper and poli-synthetic materials. 
These are some of our most popular products:
Flyers • Training manuals • Point of Sale • Purchase signage • Water resistant menus • Table tent cards  • Catalogues • Booklets • Calendars • Gold, silver and clear printing • Digital foiling
 Digital printing with full spectrum of finishing services:
Booklet making • Cutting and scoring • Stapling • Folding • Binding – coil, wire • Padding • Drilling • Shrink Wrap Packing
KITTING & DISTRIBUTION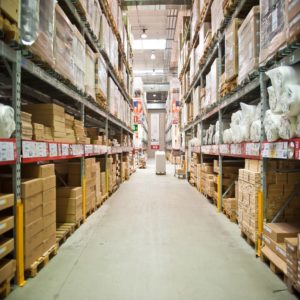 By outsourcing fulfillment services, you can focus on more important things. Our fulfillment services can give you the bandwidth your company needs saving you on overhead costs.
Since kitting services are performed on a per-unit basis, you can budget accordingly by knowing exactly how much you'll spend each year. You can also have the benefit of saving money internally on all the equipment and needed aspects to run kitting in your own warehouse.
When you outsource your fulfillment services, you reduce time used by staff that would need to log usage, search inventory, and pull parts.
Do you experience a busy season where you have an increased demand for your services?
Kitting warehouses are experienced and trained to handle a range of product flows, so when you reach your most stressful time of year, you can have peace of mind knowing that your kitting services are being taken care of. We'll customize your packaging so it meets the standards of your sizing, weight, and even aesthetic.
COVID-19
CUSTOM PRODUCTS
Our range of COVID-19 products covers key health, hygiene and social-distancing messages to help keep your staff and customers safe. From screen guards to floor graphics, pull up banners and posters. We also have protective products to help you deal with any changes in your business trading conditions.
If you're after something custom-designed, let us know, we're here to help.
Let's Start Something new

Say Hello!
You can see that our extensive service offering demonstrates one thing.
We're very serious about print. So let's get started.